Meet Michael and Nikki Brown
Nikki and Michael Brown make a great team. They each bring a unique perspective and skill set as well as genuine empathy and a sense of humor to those they serve through their workshops, trainings, and presentations.
Ready to work with Michael and Nikki?

---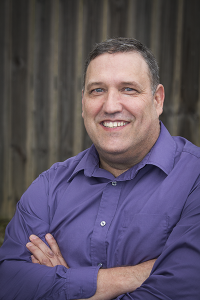 Michael Brown
Michael Brown believes that it's never too late to reinvent yourself or change the trajectory of your life. As a database programmer and computer consultant for over 25 years, Michael was much more comfortable working with machines than with unpredictable humans. In fact, he often found himself in machine mode, only experiencing life at a superficial level. Unlike people, computers were so straightforward and didn't have any messy emotions to deal with.
In 2010, this began to change. When Michael's wife (Nikki) began her journey into the field of professional coaching, Michael had the opportunity to become a practice client for one of the other coaching students in her class.
Initially, Michael told his coach he wanted to work on expanding his business, but it soon became apparent that there were some core emotional needs that needed to be addressed. His family life wasn't bad, but he was finding that with two growing children, rising bills to pay, and overcommitment to community volunteering, the stress in his marriage was getting real. As he worked with his coach, Michael discovered that he could actually feel and express emotions at a deeper level. This enabled him to better understand himself as well as have greater empathy for his wife, his children, and others he worked with. This began Michael's own journey into the field of personal and professional development.
Michael now has a passion to help others discover the potential that lies inside them, even if it is buried under many years of unhealthy habits. He loves seeing the lightbulb come on for people as they learn new ways of connecting with others and becoming happier and more productive.
Michael is a long time Rotarian and is also actively involved in Toastmasters. He is a certified speaker, trainer and DISC assessment specialist as a member of the Maxwell Leadership Certified Team. He is also a certified LEGO® SERIOUS PLAY® Facilitator.
Along with offering mastermind groups, presentations and workshops, Michael also enjoys creating beautiful and practical works of art that bring people joy. You can see his work at www.willowcreekcustomknives.com and www.willowcreekwoodcrafts.com.
---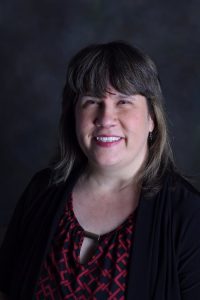 Nikki Brown, PCC, ACMC
Like tossing pebbles in a pond and causing ripples to spread across the surface of the water, Nikki loves empowering leaders who, in turn, empower others and help them expand their own circles of influence.
Over 35 years ago, Nikki received a copy of Zig Ziglar's book, See You at the Top, and that began her journey of personal growth. It's been a long road full of learning opportunities including a career in occupational therapy, a marriage of 30+ years to Michael, successfully parenting and home schooling 2 amazing adult children, and various community leadership roles with both youth and adults.
Now, as a professional coach, mentor, and trainer, Nikki helps coaches and other creative leaders sharpen their skills, increase their confidence, and make a positive difference in the lives of others. She is credentialed by the International Coaching Federation and is a coach instructor for the Laser-Focused Coaching Program. She is also an Advanced Certified Mentor Coach and is a member of the Maxwell Leadership Certified Team. For fun, she is an active member of Toastmasters and leads a weekly writers support group, the Wednesday Writers' Whatchamacallit. Nikki enjoys encouraging creative leaders who want to inspire or entertain others by sharing their message through writing and speaking. Find out more about Nikki's coaching and mentor coaching at CoachNikkiB.com.
Something unique about Nikki is that she is totally out of sight—AKA blind. This means she's had to learn how to find creative solutions to challenges throughout her life, but this has been good training for her as a coach. She now helps others see new perspectives and find creative solutions of their own. Nikki's eyesight might be impaired, but her vision and insight are quite keen.
---
Ready to work with Michael and Nikki?