Meet Michael and Nikki Brown
Nikki and Michael Brown make a great team. They each bring a unique perspective and skill set as well as genuine empathy and a sense of humor to those they serve through their workshops, trainings, and presentations.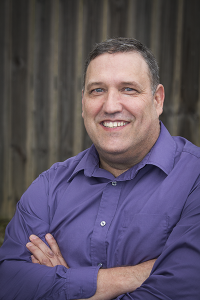 Michael Brown
Michael Brown believes that it's never too late to reinvent yourself or change the trajectory of your life. As a database programmer and computer consultant for over 25 years, Michael was much more comfortable working with machines than with unpredictable humans. In fact, he often found himself in machine mode, only experiencing life at a superficial level. Unlike people, computers were so straightforward and didn't have any of those messy emotions to deal with.
in 2010, this began to change. When Michael's wife (Nikki) began her journey into the field of professional coaching, Michael found himself volunteered as a guinea pig client for one of the other coaching students in her class.
Initially, Michael told his coach he wanted to work on expanding his business, but it soon became apparent that there were some core emotional needs that Michael needed to address. His family life wasn't bad, but he was finding that with two growing children, rising bills to pay, and overcommitment to community volunteering, the stress in his marriage was getting real. As he worked with his coach, Michael discovered that he could actually feel and express emotions at a deeper level. This enabled him to better understand himself as well as have greater empathy for his wife, his children, and others he worked with.
Michael now has a passion to help others discover the potential that lies inside them, even if it is covered up by many years of unhealthy habits. He loves seeing the lightbulb come on for people as they learn new ways of connecting with others and becoming happier and more productive. Along with offering presentations and workshops, Michael also enjoys creating works of art that bring people joy. You can see his work at www.willowcreekcustomknives.com.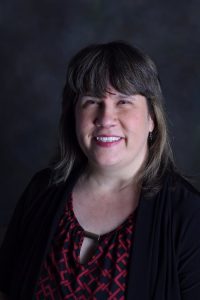 Nikki Brown, ACC
Nikki has been interested in understanding why people do what they do ever since high school when she was given a copy of Zig Ziglar's book, See You at the Top. Some of her favorite classes in college were on the topics of psychology and sociology.
As an Occupational Therapy Assistant, Nikki enjoyed helping people learn to overcome physical and mental challenges in order to live more independent and fulfilling lives. Even though she has always been legally blind, Nikki always managed to discover creative ways to get her work done as she juggled the roles of wife, homeschool mom, and community volunteer.
In 2010, Nikki began her training as a professional coach under the tutelage of Master Certified Coach, Marion Franklin. Over the years, Nikki has found her personal coaching journey to be deeply meaningful. It hasn't always been easy to face the truths she uncovered about herself in the coaching process, but it has been invaluable with helping her to better understand herself, her family and others she works with.
Nikki earned her first credential from the International Coach Federation in 2013. Along with working with personal clients, she also enjoys mentoring other coaches to help them improve their own effectiveness as coaches. Her approach with clients is positive and empathetic while still lovingly challenging. She enjoys helping people surprise themselves at what they can accomplish and the untapped power they hold within. She also loves public speaking and was thrilled to win the Toastmasters International Speech Contest for the Eastern Division of District 50 in 2019.
Ready to work with Michael and Nikki?